We are proud to present the 17th Annual Stupka Undergraduate Research Symposium on March 30th, 2023.
The Symposium is free and open to the public.
17th Annual Symposium: March 30, 2023
The 17th Annual Stupka Symposium is entirely organized and run by the undergraduate students in the biochemistry, biophysics, and molecular biology areas of study. This event was the inspiration of Robert John Stupka III, an undergraduate student majoring in biochemistry at Iowa State University. Rob believed in the power of research, allowing the extraordinary to be possible, and strived to connect students and faculty for the purpose of scientific investigation.
Facebook
Keynote Speakers:
Washington University in Saint Louis
St. Jude Children's Hospital
FEATURED ALUM SPEAKER:
Ph.D. candidate, University of California, San Francisco
Schedule overview:
Thursday March 30, 2023
More items to come!
| | |
| --- | --- |
| Breakfast | 9:00 AM |
| Alumni-Student Campus Tour | 10:30 AM |
| Keynote and Alumni Reunion Lunches | 12:00 PM |
| Poster Session 1 | 1:10 PM |
| Poster Session 2 | 2:30 PM |
| Opening Remarks | 3:50 PM |
| Keynote Speaker-Dr. Peter McKinnon | 4:00 PM |
| Student Speaker-Michelle Morford | 5:00 PM |
| Student Speaker-Braden Lewis | 5:15 PM |
| Keynote Speaker-Dr. Joe Jez | 5:45 PM |
| Alum Speaker-Natalie Whitis | 6:45 PM |
| Student Speaker-Megan Smith | 7:10 PM |
| Poster Awards | 7:25 PM |
| Dinner | 7:35 PM |
See the complete schedule for more details
2023 Stupka Symposium Planning Committee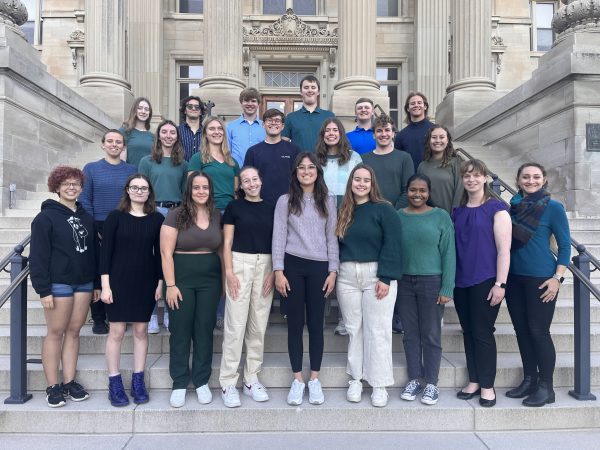 Front Row: Anna Schwake, Rori Wagner, Ciaran Kelly, Alexandra Radermacher, Olivia Spader,Courtney Olson, Avani Laharia, Kathryn Wittrock, Claire Kruesel (advisor)
Middle Row: Paige Davis, Alison Decker, Caroline Meis, Matt Shafer, Michelle Morford, Kevin Beaghan,Charlie Beaver
Back Row: Hannah Swanson, Xander Davis, Tristan Weers, Prescott Jeckel, Braden Lewis, Tim Stanley
Not Pictured: Kaitlyn Sellon, Hannah Swanson, Liz Dougherty, Hanlay Hmwe, Abby Larkin,Zoe Rodriguez, Megan Smith, Emily Boettger (advisor), Gustavo MacIntosh (advisor)