Michelle Morford
Michelle is a senior majoring in biochemistry with a minor in biology. She is a Stupka 2023 Co-Chair and has been a peer mentor for the BBMB Learning Community for three years. Michelle has been working in Dr. Reuben Peters' lab since 2020. Currently, she is studying the combinatorial biosynthesis of diterpenoid natural products. After graduating, she plans to gain experience working in the medical field with plans to pursue further school as a genetic counselor or medical doctor. Her interests within the medical field include women's health and hematology.
---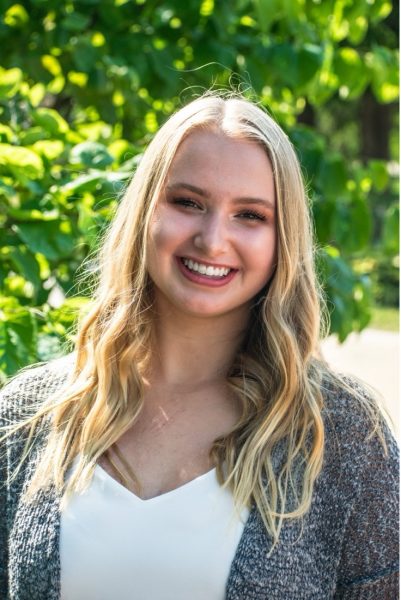 Megan Smith
Megan is a junior majoring in biochemistry with a minor in pharmacology/toxicology. She currently works in Dr. Amy Andreotti's lab studying the molecular interactions that occur in the formation of a complex between Bruton's tyrosine kinase and its substrate, phospholipase C g. After graduation, Megan plans to attend graduate school to pursue a Ph.D. in pharmacology.
---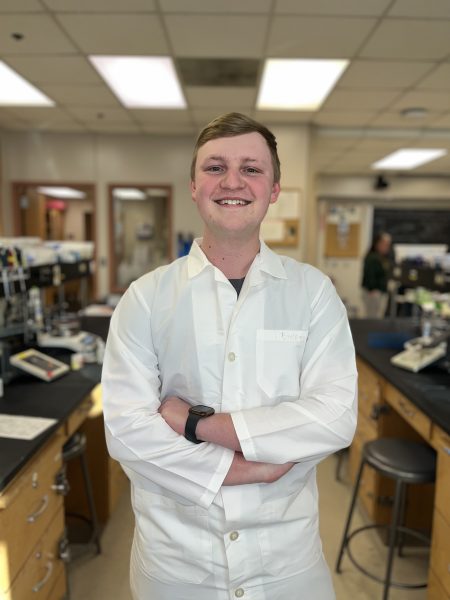 Braden Lewis
Braden is a junior majoring in biochemistry with a minor in microbiology. In the spring of his freshman year, he began working in the lab of Dr. Aubrey Mendonca in the Food Science Department. He studies non-thermal food pathogen control methods, specifically High Voltage Atmospheric Cold Plasma (HVACP). He is presenting his research at the Discover BMB conference as well as a three-minute thesis as part of the BBMB Summer Undergraduate Research Program. After graduation Braden plans on continuing his studies in a Ph.D. program with the aim of running his own lab as faculty.